Our non-profit organization is committed to the global conservation of nature and wildlife.
Nepada Wildlife promotes sustainable, local wildlife conservation projects and raises awareness about the loss of biodiversity. We create awareness for endangered wild species, threatened habitats and the exciting world of biodiversity – from Germany around the equator.
Since Hannah Emde's first project, we have been active for various conservation projects in the tropical rainforests – our focus regions are in Africa, Asia and Latin America and thus roughly correspond to the group of G77 countries on land and water. Nepada Wildlife supports local and non-profit wildlife conservation organizations through financial aid, veterinary support, Capacity Building as well as engagement directly on site. We report on this in Germany via lectures, classic and social media. Through our development education concept "From the Rainforest to the Classroom," we raise awareness about the loss of biodiversity within the framework of the Sustainable Development Goals and focus on digital media and visualization.
What is it about the naming?
Nepada is short for Clouded Leopard (German: Nebelparder) and the beginning of it all: The Sunda Clouded Leopard (Neofelis diardi) is only found on Sumatra and Borneo and is considered very endangered. The species has hardly been researched and there are only few data from the wild so far. Our chairwoman and association founder Hannah Emde was allowed to work with the beautiful and rare animals herself on Borneo and experience them in the wild.
Nepada Wildlife e.V. is aimed at people who are interested in nature, environmental and wildlife protection, sustainability, travel, habitats, veterinary medicine, research and education for sustainable development. With all our activities, we contribute to leave our world more close to nature than we found it.


We educate about global species extinction, promote sustainable, local wildlife conservation projects, and advocate for the protection and restoration of biodiversity for the benefit of nature and people.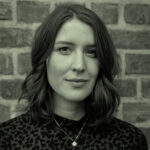 Founder & 1. Chairwoman
Veterinarian, book author, speaker
Design Director & 2. Chairwoman
Brand Design Expert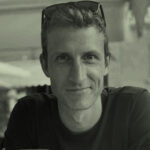 Treasurer
Startup Investor
Organization Management
Management assistant for office communication
Team Lead
Wildlife Conservation
Entrepreneur and biologist
More information about the NGO