In addition to our members and the Nepada Wildlife Advisory Board, we receive a lot of support from our worldwide network, partner companies and exciting experts. Let us introduce them to you.
Pangolin Conservation Officer, DGFC, Borneo
Wildlife Biologist and Researcher, Saving Our Sharks, Mexico
President Gibbon Conservation Society & Gibbon Rehabilitation Project, Malaysia
Dr. Med. Vet. Tina Kesselring
Veterinarian, marine biologist, large marine mammals, Antarctica
Wildlife Conservation Society Guatemala
A Wildlife Conservation Society Program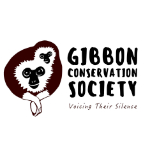 Gibbon Conservation Society
Gibbon Rehabilitation Project Malaysia
The Turquoise Change e.V.
Education for sustainable development