Our new event: Nepada WildLIVE
For a long time, Nepada Wildlife wanted to offer a platform for the interested readers of the book "Abenteuer Artenschutz" and (prospective) veterinarians. The goal was enabling a direct interaction with Hannah and other guests to answer potential questions, give tips and/or exchange experiences. So, based on Hannah's profession as a veterinarian, we came up with the idea of "Consultation Hour". However, we wanted this occasion to evoke positive associations, so we came up with the name "Nepada WildLIVE". Derived from our organization's name, Nepada WildLIVE is currently taking place on our Instagram account on a monthly basis with Instagram Live feature (Find the instructions below).
What to expect from Nepada WildLIVE?
Here's to a wild mix of entertainment, information and interaction. There are one or two games involved in each show. During these rounds of games, viewers can learn a lot of interesting facts about the guest, as well as personal details. In addition, the shows each focus on a specific topic. For instance, since the start in August, the following topics have been covered: Hannah's book "Abenteuer Artenschutz", the association Nepada Wildlife, the IUCN Congress that took place in Marseille, and the protection of our oceans. Our three presenters, who take turns hosting the show, ask questions around the respective topics and engage in a joint discussion. Reminiscent of a podcast? Not quite, because here's the most important part: During the live show, viewers* have the opportunity to interact directly. In other words: We invite you during the show to ask questions about anything that you are curious about. During the show, you can shoot your questions with the chat function. The moderators can then forward the questions/comments to be answered. You can also send us questions afterward, which we will answer in the upcoming Nepada WildLIVE.
Also, if you want us to discuss a specific topic, just drop us a line via
Instagram
,
Facebook
, or email:
info@nepadawild.life
.
When does Nepada WildLIVE take place?
Once a month. Usually on every third Thursday of the month at 7 pm live on Instagram. We make sure to inform you in advance via email, newsletter, and on our social media channels.
You will be welcomed by our star guest Hannah or other experts and of course our three volunteer hosts, who take turns running the show. Learn more about the Nepada WildLIVE team: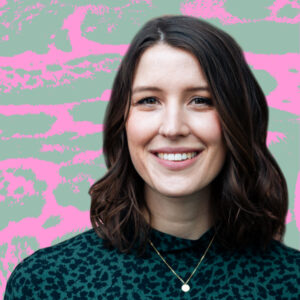 Natural habitat: Born in the Rhineland, lives in Hamburg, but prefers to travel in the deepest jungle with monkeys and leeches.
Profession/Hobby relevant characteristics: Passionate veterinarian and species conservationist
Special skills: Tracking clouded leopards, counting proboscis monkeys, or tagging bull sharks.
Greatest wildlife moment: Working with the last lemurs, orangutans, leatherback turtles and witnessing the massive destruction of their habitat firsthand.
Natural habitat: Grew up in Siebengebirge, moved on to Koblenz and can be frequently found in Central and South America.
Profession/Hobby relevant characteristics: Student with a penchant for sports and music, also known as (Latin) Señor Schmewsbart because of his distinctive facial hair
Special skills: Staying positive and relaxed! In our team, I always provide entertainment with my inimitable skills in imitating dialects and bringing in many creative ideas.
Greatest Wildlife Moment: The Ecuadorian jungle was one of the biggest wildlife moments, from Amazonian dolphins to a caiman popping up right next to the boat, to a giant anaconda sunning itself on a tree in the middle of the water. I am very happy to be able to work with Nepada Wildlife for the preservation of such wildlife moments!
Name: Julia Mikehla Wrogemann
Profession/Hobby relevant characteristics: Volunteering and trying out many dance styles. I also love to be on the road and have different encounters with people (I usually have good train stories in-store).
Special skills: Creativity and good humor! I am responsible in our team for the games or ideas for the creative design of various initiatives and moderation cards.
Greatest wildlife moment: Meeting a warthog in Zambia. They don't look particularly dazzling, but that upstanding tail is way too cute! I also always enjoy watching local wildlife moments with my family.
Natural habitat: Frankfurt am Main
Profession/Hobby relevant characteristics: Ambitious international species protection and journalism volunteer. Vintage lover and hedgehog mom with a big heart for all wild species.
Special skills: Organization and communication. I keep track of the theme planning and marketing of Nepada WildLIVE. I also help with building the Gibbon Project's communications and writing articles for Nepada's blog.
Greatest wildlife moment: Sleeping next to chewing and smacking buffalos at night, then having to go to the toilet and meeting a spotted hyena on the way. That only happens in my beloved Africa! And the theory training to become a safari guide for South Africa.
This is where we currently have our most followers and thus reach a particularly large number of audience. Unfortunately, live streaming on several platforms is not yet possible for us. However, we are working on recording the live videos in the future so that we can also make them available on various platforms such as YouTube or here on the webpage. Currently, you can find the previous WildLIVE episodes on our Instagram profile.
Where can you find the live stream on Instagram?
The live stream is available in the Instagram Story function. If you click on the Instagram home page and thus on the small box symbol at the bottom left, you should see the respective stories of the accounts you have subscribed to in round circles at the top. If someone is currently live, there is a small "Live" word popping next to the circle as a hint and the circle usually also stands out in color from the other "casual" stories.
Join us at Nepada WildLIVE. We look forward to seeing you!